Abrasive Shot Blasting Pots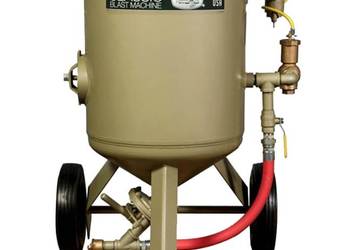 A high-performance, versatile blast cleaning system removes contamination, corrosion, mill scale, and coatings from most surfaces. This produces a uniform surface texture, and creates a surface profile to increase bonding for coatings. Blasting Pots hold and dispense the abrasive in any blasting system. They range in size from 50 pound capacity (1/2 cubic foot) to 600 pounds (6 cubic feet) and larger.
AGSCO carries a full line of blast pots from Clemco® and Schmidt® that will fit any need. Call our office or your local salesperson for more details on the blast pot that best suits your needs.