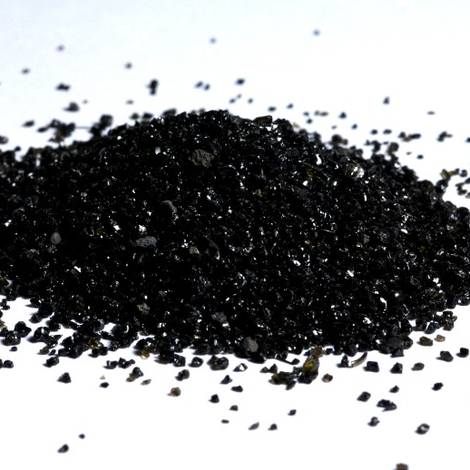 Coal Slag Blast Media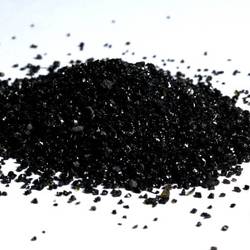 AGSCO sells coal slag under several product labels including Black Beauty® and Black Diamond®. Coal slag has become more in demand due to its cleaning ability, low free silica, and wide array of mesh sizes. The granules are angular in shape to enhance the cutting ability, making them suitable for a wide variety of uses. All grades of coal slag are washed and have a dust suppressant added to them.
What is Coal Slag?
Coal slag is an abrasive blasting media that is created as a recycled byproduct of coal combustion in power plants. The slag forms unique angular shapes making it a perfect material for a variety of applications. Due to its physical properties, it is seen as an alternative to silica sand.
What is coal slag used for?
Coal slag is a versatile abrasive that can be utilized in many different applications due to its wide array of mesh sizes.
#40/80 Mesh Applications:

Light Rust
Light Coatings
Produces Slight Profile

#30/60 Mesh Applications:

Light Rust
Light Mill Scale
Light Coatings
Used for a White Blast
Produces Slight Profile

#20/40 Mesh Applications:

Rust
Mill Scale
Enamel
Acrylics
Exposed Aggregates
White to Near White Blast
Produces Moderate Profile

#12/40 Mesh Applications:

Heavy Coatings
Epoxy
Heavy Rust
Heavy Mill Scale
Coal Tar, Vinyl, Etc.
Rubber
Produces Heavy Profile
| | |
| --- | --- |
| Mesh Grit | #12/30 Mesh - #40/80 Mesh |
| Grain Shape | Angular |
| Color | black |
| Mohs Hardness | 7 |
| Typical Applications | Abrasive Blasting |
| Metal Removal | Medium to Heavy |
| Standard Packaging | 50 lb. Bags, 80 lb. Bags, Super Sacks, Bulk Pneumatic |