Dry Material Screening Services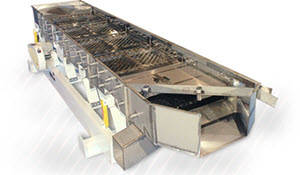 AGSCO offers dry material screening services for aggregates that allow us to separate the aggregates to maintain the ideal particle size modification. Our high-performance aggregate screening services allow for a low-maintenance solution that meets the needs and specifications of your application.
Contact us today for information on our screening services.
Dry Material Screening Services for Aggregates
AGSCO will precisely screen out either large or small particles from your dry materials where tight control of top and bottom sizing is required.
AGSCO will alter or match particle distributions per your specifications.
AGSCO will produce specific gradations within very tight tolerances where narrow particle size distribution is required.
AGSCO is also proud to offer other Custom Services: