Blasting Equipment Spare Parts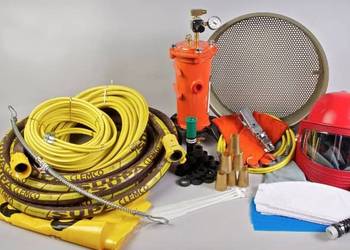 AGSCO carries blasting equipment spare parts and blasting protective safety equipment for all of your blasting and finishing needs. With many parts in stock, we are able to get you back up and running in a timely manner.
Blasting Nozzles: Blasting nozzles are the single most important part of any blast system as the will determine air requirement, production rate, and efficiency.
Blast Hoses/Couplings: Blast hose is an integral part of a blasting system. Based on air pressure, material flow needed and abrasive used, AGSCO Corporation can specify the proper hose.
Call one of our equipment specialists for more information.