Wet Abrasive Blast Cabinet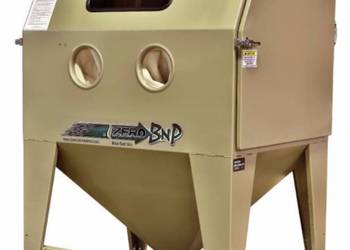 Wet abrasive blasting cabinets deliver affordable, dust-free media blasting to efficiently clean and finish all kinds of parts. The wet abrasive blast process produces a smooth surface, bright shine, and does not produce static electricity common in dry blast operations.
AGSCO offers a full line of wet blast cabinets for a wide variety of applications. For more information see below or call our office and speak to a salesperson.
Blasting Chemicals Technical Data Sheet